As acclaimed British broadcaster 
John Walters
 once quipped, 
"The only thing I like better than talking about food is eating…"
 is true for most people out there. When a serious hunger pang hits you, all you need is food right at that moment. And what would be more desirable than getting your food delivered to your doorstep in just a single click? On-demand food delivery apps enable you to resort to that pleasure in under a minute.
The Food Delivery App Market Leaders
With the development of technology, food delivery apps have had an exponential boom over the last two decades.
Seamless
, counted among the earliest food delivery apps, emerged as early as in 1999 and has traversed only uphill since then. Apps like 
Zomato
, 
Grubhub
 and 
Deliveroo
 sneaked into the picture and have been ruling the food delivery market since then. Apart from on-demand apps, eatery chain stalwarts like 
KFC
 and 
Pizza Hut
 came up with their indigenous apps to assist customers to order online rather than having to call up or visit their nearest stores. Ergo, the food delivery industry is a place to be now if you aren't yet. Now, the question that might be bothering you is, how to make a food delivery app of your liking? The simple answer is by employing the proper technology and having the right features on board. So, let's take a look at the basic food delivery app model now before taking a leap into the right features to be considered in making a food delivery app.
The Food delivery app model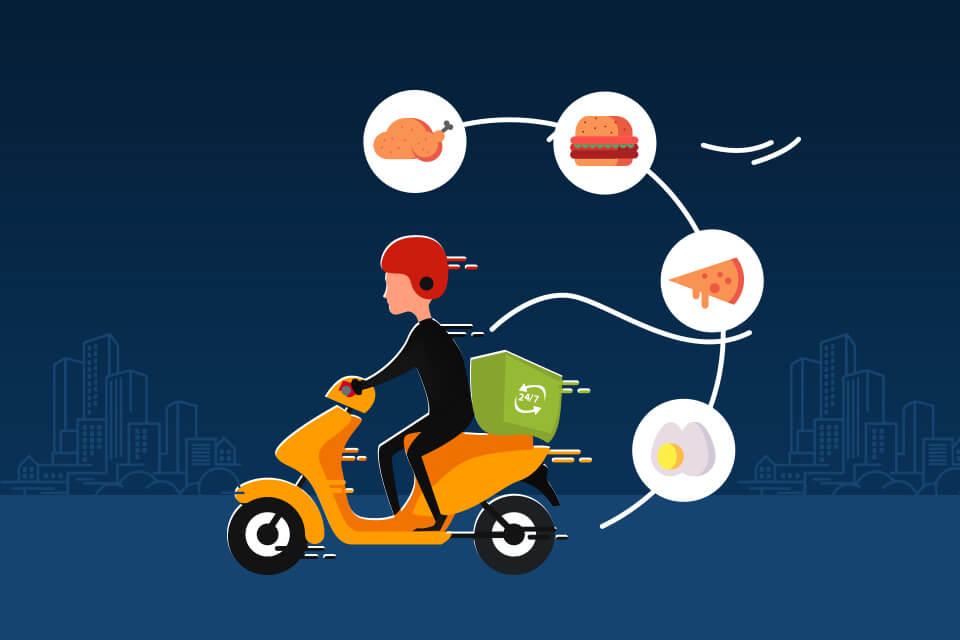 Under the umbrella of the master structure of a food delivery app, the first solution would be to create separate apps each focussing on different stakeholders. Once you have these separate app fragments on your platter, you are free to choose the similar branding for each, with the internal structure being built to fulfil the goals of each stratum of stakeholders. They can be classified as :
1. The User or Consumer App –
This is one of the segments in the mother app which enables the users to gain access to the user interface. It'll help consumers (users of the app) to compare different restaurants and hence, place an order within the app.
2. The Admin Panel or Restaurant App –
This is from where the owner of the app will be able to keep track of and actually, supervise everything. He will have access to manage placed orders and delivery including the ability to distinguish between the cancelled, completed, ready for pickup or delivered food.
3. The delivery app –
This fragment of the mother app will help manage pickup and dropoff of orders in real-time by enabling the admin panel to communicate with both the customer placing the order as well as the restaurant delivering the food.
How To Make A Food Delivery App By Implementing the Right Features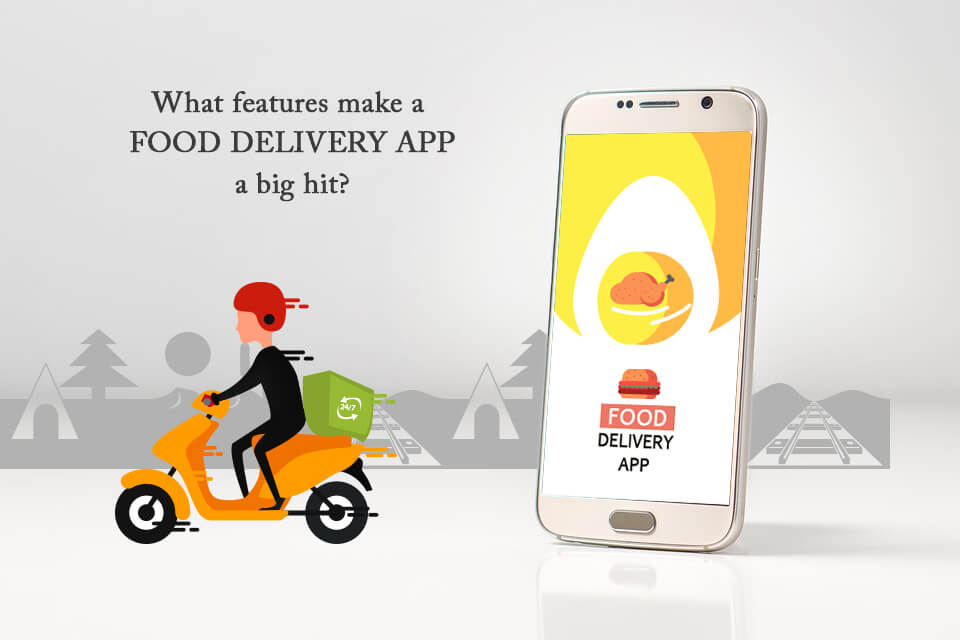 'How to make a food delivery app?' – this question is probably one of the most frequently popping ones, given the public interest and popularity these apps have garnered in the past one or two decades. Well, to provide a brief idea, creating a food delivery app is much about making it easier for customers. It not only includes implementing the right features but getting the user experience right, choosing the technology right and a lot of other things. Let's get into details about how you can bring a change and better than your competitors.
1. Location-based services –
Food delivery apps work on location-based services more than anything else. Before getting to a location, you can assess the area completely and hence, get a proper guide to deliver at the right location. With the features of geofencing and beacons, apps will also be attractive enough for customers to flock to it 24*7.
2. Push notifications –
Push notifications are appealing and quick at the same time. Through this feature, you can send alerts to your users related to order, delivery, offers, and discount codes. With people always tapping their time away on their smartphones, push notifications are the only solution to grab a customer's attention before anything or anybody else can. Attractive offer information can be fed to them with minimum effort with the help of this feature.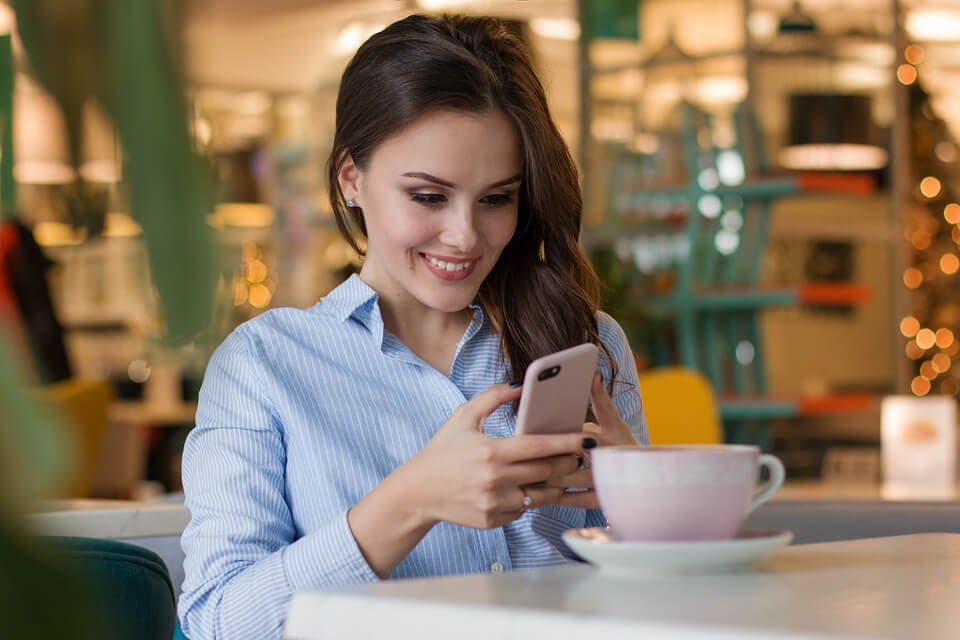 3. Chatbots –
Chatbots are an emerging trend among most of the online food delivery apps today. It offers instant on-demand assistance and fosters customer engagement. The moment you have a query, you are open to approach through chat which in itself is a mind-bending feature with quick reciprocations.
4. An effective feedback portal –
Customer feedback serves as the backbone of any food delivery app. Getting feedback from a customer will help you overcome shortcomings and make necessary changes. Moreover, adding a feedback portal will help you get immediate insights into what the customer thinks of the food quality and delivery service so you can make the correction in your app without wasting much time.
5. Personalized Updates –
Over the last two years, this particular feature has garnered a lot of attention from app makers. It enables the app to track user activities and behaviours and suggest relevant food items. Personalized updates make the customers feel more attached to the app and they keep re-ordering.
6. Payment mode –
Having different payment options in your app is another important pillar on which the growth of the app stands firm. Cash on delivery, debit/credit card, net banking, e-wallet, internet banking, you'll have to keep all for the sake of your customers.
7. Discount coupons, rewards, and cashback –
Discount coupons and cash backs are the best way to attract traffic on the app. There should be an incessant supply of such benefits to attract customers more than your contemporaries. According to reports, approximately 40% of users use the food ordering app to look for offers, while 25% of users use the food delivery app for earning loyalty points.
8. Predictive searching –
This feature assists the customers to directly search any specific restaurant name or dish. It helps them to navigate through the app without having to face a spec of difficulty. Having discussed the features, now it's time to take a sneak peek into the kind of technology or technologies required for the proper food delivery app development.
Technologies needed to make a food delivery app.
1. GPS tracking –
GPS tracking is a key technology used for detecting driver's real-time location and restaurants located near your vicinity to get food delivered in the shortest time possible. The restaurant or the app can also be sure of the app user's location and suggest restaurants accordingly. Renowned on-demand food delivery apps like GrubHub, Zomato, Uber Eats etcetera have included 
Geological positioning
 right from their inception and used it to their benefit extensively. Commonly used technologies to determine app user's location could be the 
Core Location Framework
 for IOS and 
Google's Places API
 for Android. For providing directions it is 
Mapkit
 for IOS and 
Google Maps API
 for Android.
2. Secured Payment –
Users should be assured that their money is in safe hands with the app be it any mode of payment including both offline and online. Your customer will never again visit your application if he/he faces even an iota of discomfort with spending a certain amount. Therefore, providing users with a secured mode of payment is very important. Some commonly used technologies for securing payment modes are 
Stripe
, 
Braintree
 and 
Square's API
.
3. For listing restaurants –
Every food delivery app should have numerous restaurants listed for users to walk through as many as they want to. Normally, it is seen that 80% of the traffic on food delivery application is mostly scouting for restaurants providing discounts or cashback offers. But there is also a sect looking for cuisine based restaurants while others are on the app to order just anything that'd be quick to their doorstep. The most commonly used technology for listing restaurants is 
Foursquare's API
.
4. For predictive searching –
As mentioned earlier, predictive searching makes navigating through the app much easier. You type the first two or three letters of a restaurant or food that you have in your mind and the search ribbon will display probable options of ones close to what you are thinking. It not only makes your search experience enriching but very easy at the same time.
Machine learning Algorithms
 are normally used for predictive search in an app. Prediction is done by taking a known set of input data and known responses to the output data and train a model to generate reasonable predictions for the response to new data.
5. For search and menus –
The first and foremost step of any food delivery app is to collect the right data in order to supply accurate information to the users. Now, to supply accurate information about localized restaurants, addresses and menus the startups can use technologies like 
FourSquare's API
 and 
GrubHub's API
.
6. Cloud Environment for storage –
A food delivery app needs to store images of restaurants and food items in cloud storage platforms like 
AWS
 (Amazon Web Services inc.), Google storage and 
Azure
.
7. For push notifications –
Push notifications play a very significant role when it comes to attracting users. They are easy to send and the users do not have to toil much to get information regarding discount offers or anything attractive or of interest. These, undoubtedly, serve as attention-grabbing poppers for an app. The usual technology used to create these is 
OneSignal
 and 
FCM
 (Firebase Cloud Messenger).
A few well-known food delivery apps to look out for when making one
1. Zomato –
Zomato is a food and beverage delivery app founded in India in the year 2008 by Deepinder Goyal and Pankaj Chadda. But initially, they started with the name Foodiebay and only changed to Zomato in the year 2010. Zomato being the stalwart food delivery giant that it is, lets you discover restaurants to go out and eat at or order home.
A few key features that made Zomato a worldwide name in the food and beverage delivery industry :
It helps you maintain an easy reference list of your favourites or places you want to visit.
Helps you use the map view to explore restaurants around you or places you want to visit with bookmarks.
Enables you to find and follow your friends to see where they are eating.
Browse through their theme-based curated lists for top trending restaurants, restaurants offering a clean discount of 40% or a perfect date spot.
Helps you journal the restaurant you eat at using your Dineline.
Also, helps you look for and book a table in all partner restaurants.
Zomato had grossed a revenue of $69 million in the year 2018 while it touched $206 million this year. The company's corporate blog also stated the company's current annual revenue rate to be $350 million. However, it also mentioned costs jumping from $80 million to $500 million.
2. GrubHub –
GrubHub emerged as early as in 2004 and can be easily deemed as one of the first on-demand food delivery apps to be created. GrubHub helps you search for eatables by cuisine, restaurant name or menu item. It not only classifies according to only cuisines or restaurants but also provides you with options like 'gluten free food delivery' and 'healthy food delivery'. GrubHub enables you to place your order by phone or online and also gives you access to reviews, coupons, special deals and a 
24
⁄
7
 customer care service.
Some key features that boost GrubHub's growth :
1. Preordering –
GrubHub enables its users to order food 120 hours in advance. With this feature, they target those people who are particularly busy and might end up ordering from somewhere else.
2. Map-based search –
This feature enables you to search for restaurants in your area via a map view instead of punching your zip code. Map-based search helps GrubHub users more accurately see where a location is in relation to them and better approximate the time delivery will take to reach them. GrubHub, based in Chicago, has 19.9 million active users 115,000 associated restaurants across 2,200 cities in the United States today. As of 2019, GrubHub has a revenue of 107 crores USD.
3. UberEats –
As the on-demand online delivery apps explored the food industry most out of other spheres, Uber came up with its own under the name of UberEats. The app detects the user's location and displays restaurants open at the time separately from those that are closed. Payment is charged to a credit/debit card on file with Uber. Meals are delivered by couriers using cars, bikes, or on foot. The platform also occasionally features dishes from local celebrity chefs wishing to increase their public visibility, including some who do not have physical restaurants.
Some features that helped UberEats succeed :
1. Smart curation and specialization –
This feature allows users to view food photos and allows a vast cuisine search for a sumptuous experience. Moreover, the application of 
machine learning
 enables the creation of individualized taste preferences and customized. Through machine learning, the app also suggests foods to customers based on their past orders.
2. Managing restaurants –
The app also makes it simpler for restaurant partners to control and manage orders, manage menus and also image exposure. They use a new analytical tool called Restaurant Manager to empower restaurant partners to make data-driven decisions.
3. Preordering schedules –
Like Zomato and GrubHub, UberEats also has the feature of preordering and with this special feature, the app brings a perfect marriage of convenience and cost for those in a rush. It helps them to get their food delivered on time. Uber Eats' share grew from 3% to 24% in 2018. In the same year, the service was at a $6 billion bookings run rate, growing over 200 per cent. It is now located in 250 cities with over 300 more locations needed to be equal to Uber.
Finding a good technological partner for your food delivery app
This blog has already provided you with a detailed idea on how to make a food delivery app by throwing light upon areas like the 
food delivery app business model
 and the right features needed to run an app smoothly backed by the proper technology. You have also been provided with a handful of examples of how big apps can get and how they got there. But with all the information at your disposal now, what do you think your next step should be? For all business aspirants looking forward to taking a shot at the food delivery industry – all you will be needing is a good technical collaborator who could help you build the app you desire for. Now, if you are a businessman looking forward to creating an app of our own and in need of an efficient technological partner, you've decked your ship at the right port. At 
Logic Square Technologies
, we are a dedicated pool of hardworking software geeks waiting to develop your app for you. With a quick turnaround time of 24 hours, we believe in hard work, fruitful results and client satisfaction. So, what are you waiting for? Let's start building your app now!
Author