There's a new wave of cars and bikes swarming across the country today.
But it is not the kind you think.
These large groups consist of ambitious souls driving around – racing against the clock for on-demand delivery companies like UberEats, Grubhub and sundry others to bring customers just about anything they might need. No wonder why more and more entrepreneurs are taking interest to create a delivery app.
The principle reason attributing to the rapid growth of these on-demand delivery apps could most possibly be their simple and basic process of using the app. These apps make life easier for the people who have immense jam-packed schedules and cannot find the time to go out and eat. The rise of on-demand* 'Instant Delivery' *are attracting many entrepreneurs to start a delivery business and well-established delivery companies are expanding worldwide as well. Their ubiquity has become impossible to ignore now.
Why You Should Go For On Demand App Development?
Ideators ready with their startup ideas should consider on-demand delivery apps more than any other sphere of public servitude. These are a few reasons why they stand out among other types of startup.
1. New Delivery Channels.
2. Modern Delivery Options.
On-demand delivery app companies are no longer limited by the human force. They can considerably expedite the delivery process and lower operational costs using robots, drones, and even parachutes as well.
3. Embracing new spheres of Business.
In this age, any service ranging from food to massage or laundry can be provided by apps. Therefore, people waiting to get into the market are either only short of ideas or just a stroke of confidence. A lot of innovative startups have already joined the bandwagon to create delivery apps.
4. Augmented and virtual reality.
Augmented reality and virtual reality have turned into magic wands for driving new customers to many food delivery services. Companies use Augmented reality nowadays to refresh their marketing campaigns, expand brand awareness, boost sales, and even hold virtual training for their employees.
Big data is helping to revolutionize on-demand delivery services and make them as efficient as possible. Service providers collect and analyze a huge scope of data including.
road traffic
the impact of market trends on stock consumption;
customer purchasing history;
items currently in the shopping bag;
reviews and comments on social media;
posts customers share on social network
Below is a business model showing the basic economic structure of an On-demand app.
The above diagram serves as an example of how the framework or model of a successful On-demand delivery app looks like. But it is also mandatory that one is acquainted with the basic three founding pillars that an on-demand app needs to stand on.
If you are interested in creating on demand app and looking for cost estimation, then you need to depend on these
User App– It is the segment within the mother app where the user will have access to the user interface. The user will be able to order the service, pay for it and also guided by the software in case of any difficulties popping up. 
Service App– It is from where the owner will have access to supervise everything. Be it no. of orders or anything else.
Admin panel– It is the admin segment within the mother app from where every transaction is monitored and supervised by the administrative wing. They also calculate the total amount of money collected from the no. of orders taken.
How to develop an On Demand Delivery App?
Before we move into the cost breakdown to create a delivery app, let's go through the steps to develop one such app. It will give you an idea of what's included in the on-demand app development cost.
Developers and the research team must conduct research or survey to identify the target audience. The best way to find your target audience is first to find the most common problems faced by smartphone users. 
Once you are aware of the problem of the target audience, you can start strategizing what exactly should be built. In this phase, developers can create a prototype on paper and create a clear image of exactly they are going to build.
In the development of on-demand apps, there are various players involved such as consumer, service provider, delivery executive, customer support and so on. You have to decide on them judiciously.
To develop an on-demand app, you must collaborate with third-party apps such as payment gateway apps, GPS, maps, social media apps. Payment gateway apps enable users to pay online in a single click that saves their time and efforts. If you are developing a location-based on-demand app, syncing maps and GPS system is a must. Without these, an app cannot function. In service based on demand apps too, maps and GPS is necessary for the executive to deliver correctly.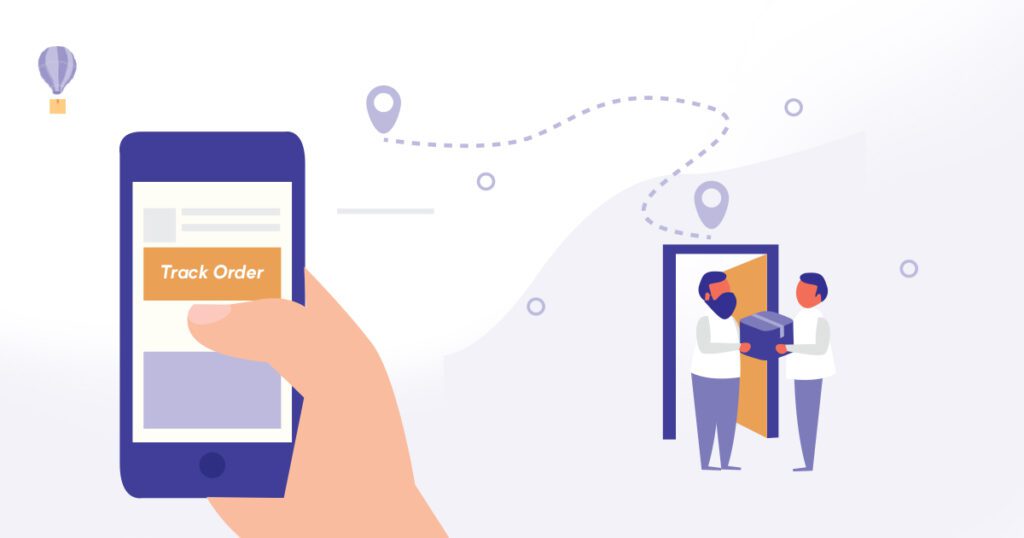 5. Consumers, as well as business owners, must be able to track the order in real time. With this feature, the consumer can contact the executive or customer support if the track shows a long pause.
6. Consumers will not hold the phone in hand until order To update them, push notifications are sent. In food ordering apps, the user gets the notifications when the restaurants accept the order, when the order is dispatched, when a delivery guy reaches near your given location. Push notifications also play an essential role in informing about new arrivals, discounts, offers and so on.
7. Consumers can put their thoughts on the service offered by giving ratings and writing reviews. These reviews are analyzed and used in the betterment of service. It increases consumer loyalty too.
8. If the consumer is unable to contact the service provider or delivery executive, he or she can always reach out to customer support and get an answer to every problem. Hence, customer support is also very essential when you create a delivery app as it resolves any problem faced by end users.
Costs need to be incurred to develop an On Demand Delivery App
The app development costs depend on a few factors as it can be put. They are:
The app can be developed by a pricey development centre, or by a resourceful team or it can also be put together by a freelancer. This will make a huge difference to the app development cost.
Costs will also depend on what sort of market you're venturing into. Like, Cost to Build a basic taxi app is somewhat $4000 to $60000 and cost to build a food delivery app lie between $7,000 to $10,000 for both IOS and Android.
If you have paid services in your app or is it free? Paid services will earn you revenue.
4. Knowing your customers properly:
At the end of the day, it's the customers that will buy or access your app. So, it becomes essential to know your target audience well. You need to identify the problem that your app is solving. This will help you to find your target audience.
5. Single or cross platforms:
At the end of the day, it's the customers that will buy or access your app. So, it becomes essential to know your target audience well. You need to ide
To begin with, you can look at getting your options finalized and fix pricing accordingly. The first question that should cross your mind is – do you want your app to work in a single platform, or be a cross platform option.
ntify the problem that your app is solving. This will help you to find your target audience.
Creating an app for the Android platform is cheaper but if you've got to put in both Android and IOS, the costs will hike up. And also,
7. App Design costs and Market research costs** for an app affect the total on-demand app development cost by a great deal as well.
In conclusion, the app development costs generally range from $10K to $200K in today's times. But it might differ depending on the factors mentioned above.
This blog will acquaint you with the on-demand app skeleton and help you focus on the dos rather than don'ts of on-demand app development. It, in turn, will only motivate you to take your first step as an entrepreneur and not demotivate you on the contrary. Entrepreneurship is a highly valued profession today and people like Amitabh Kant, CEO of NITI aayog are asking the youth of India to embrace it. In a speech, he says that with the growing population, it's getting difficult to provide jobs to so many Indians and people should start their own ventures. The scenario is not quite different in the US as well. So, what is to be done?
Want to create a delivery app? Here's what you need to do.
Now, to cut to the chase here, with mitigated startup costs, lesser risks, a specific target audience and wider reach to people (especially the youth)… What's better than developing an on-demand app during this age? And this is where Logic Square Tech steps in. We guarantee the best from our side in developing any app you want to be developed. We also have a quick turnaround time of 24 hours to reach out to our clients. So, What are you waiting for? Start now!.
POWER UP YOUR BUSINESS WITH oN DEMANDING APPS
Author
Logic Square is a USA-based technology company specializing in tailored software development, web development, and digital marketing services.